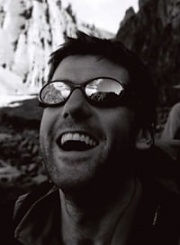 Simon Fitzmaurice is an award-winning writer and film director. His films have
screened at film festivals all over the world and won prizes at home and
abroad. His feature film My Name is Emily won Best Cinematography at the
Galway Film Fleadh, the Youth Film Award at Internationales Filmfestival
SCHLINGEL, the Newport Beach Achievement Award for Acting, the Victoria
Texas Festival Jury Prize for Best Actress and was also nominated for 8
IFTAs. The London Screenwriter's festival presented Simon with a lifetime
achievement award for the film. The prestigious inaugural award comes with
the title 'The F*cking Awesome Award' 2016. Simon's short film The Sound of
People was selected to screen at the prestigious Sundance Film Festival in
2008.
Simon's short fiction has been shortlisted for the Hennessy Literary Award
and his poetry has appeared in the quarterly publication West 47. Simon
recently wrote a memoir called It's Not Yet Dark, which was a number one
bestseller in Ireland and will be published in the US by Houghton Mifflin Harcourt in August 2017.
Simon writes regularly for The Irish Times.
He lives in Greystones with his wife Ruth, their five children, Jack,
Raife, Arden, Sadie and Hunter.
Shortly after his second short film The Sound of People premiered at
the Sundance Film Festival in 2008, director Simon Fitzmaurice was diagnosed with Motor Neuron Disease (ALS), the debilitating disease for which the viral
ice-bucket challenge raised awareness for in September 2014. Now completely
paralysed, Fitzmaurice typed the script for the feature film, My Name is
Emily, through the movement of his eyes and iris recognition software, Eye
Gaze. This is also how he communicated to direct the film across its six
week shoot in August and September 2014.
Simon's memoir has recently been adapted into a feature length documentary
'It's Not Yet Dark' which premiered at the Sundance Film Festival 2017 and
is narrated by Colin Farrell.
Listen here to Ray D'Arcy's rave review of Simon Fitzmaurice's novel 'It is Not Yet Dark' . Click here to purchase.
'Crystal clear, radiating all the things that we aspire toward.
A beautiful love story' Colin Farrell
'Beautifully written. Utterly life-affirming' Alan Rickman