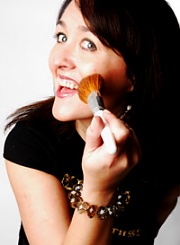 Aisling is a presently a beauty columnist for the Irish Times and has written two bestselling books for Gill and MacMillan – The Guide To Gorgeous and Gorgeous To Go.
In between she continued to acquire cats and eyeshadow. She founded the Beaut.ie website in 2006 and sold it in early 2014.
Her new book, About Face, is out in September 2015. She hopes you will buy it and love it.