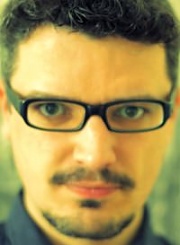 Mark started writing as well as acting while studying Maths (the perfect qualification for a writer) at Trinity College Dublin. Since graduating he has worked in any medium that will take him; writing for theatre, TV, radio, magazines, and the medium that just can't say no: the internet.
He recently wrote the script for RTÉ's hidden camera sitcom Baptism of Hire. Mark co-wrote the political drama series The Running Mate for TG4 and has written and co-directed a feature film called The Alarms: A Story in Words as well as a production of his play, The Get Together. From 2010 – 2011 he participated in Rough Magic's SEEDS Programme. Mark completed a commission for the Abbey Theatre called The Big Bad Wolf and contributed Somewhere to Fishamble: The New Play Company's Tiny Plays for Ireland II. At the end of 2012 Rough Magic staged a production of his show Jezebel to 4 and 5 star reviews. It sold out and has recently been remounted and is touring internationally. Mark also participated in Six in the Attic, an Irish Theatre Institute Initiative.
As well as writing he also acts, edits, creates music, puppeteers, sings, claps and dances around. He really enjoys earning money so if you would like to pay him some don't hesitate to get in touch. He wrote this biog but weirdly likes talking about himself in the third person.
Visit Mark's website here.