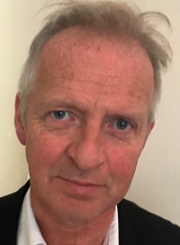 Here are a selected list of Arthur's credits:
The musical, The Train, with music by Bill Whelan, a Rough Magic production, premiered at the 2015 Dublin Theatre Festival, revived at the Abbey Theatre in April 2017.
Slattery's Sago Saga (adapted from the unfinished Flann O'Brien novel) – A Performance Corporation production, Rathfarnam Castle 2010; Irish tour 2011.
Peer Gynt (a new adaptation) – A Rough Magic production for Dublin Theatre Festival 2011.
The musical Improbable Frequency with music by Conor Kelly and Sam Park. A Rough Magic production – Dublin Theatre Festival 2004; Abbey Theatre 2005; Edinburgh Fringe, Thorun Kontakt Festival, Poland, 2006; Irish tour 2007; 59E59 Theater (off-Broadway) 2008-9; Gaiety Theatre 2012.
Shooting Gallery (co-written with Des Bishop) A Bedrock production – Andrews Lane, 2006.
Rap Eire, (also with Des Bishop) – A Bickerstaffe production – Irish tour, 2001
Radio plays – "Love me?!" 2016, for RTE Radio, nominated for the Prix Europa.
"Lot's Mother-In-Law" 2013, also for RTE radio.
He also wrote numerous comedy sketches for Nighthawks, RTE 2, and a one-man show, The Emergency Session – Dublin Theatre Festival & numerous venues, 1992-3.
A stage adaptation of James Joyce's A Portrait of The Artist As a Young Man currently under option from the Abbey Theatre.