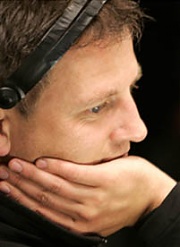 In 2011/12 Robert completed the second series of the IFTA winning RASAÍ NA GAILLIMHE (The Galway Races) for TG4 and also directed the second unit of the 12 part series TITANIC: BLOOD AND STEEL for RAI and Epos Films.
He recently finished directing ROY for BBC/Jam Media. He is currently directing the 3rd series of BBC's crime comedy-drama DEATH IN PARADISE starring Ben Miller and Sara Martins. The series is a joint UK and French production filmed on the Caribbean island of Guadeloupe.
Prior to that he directed five episodes of series 4 & 5 of PRIMEVAL for ITV/BBC America and Impossible Pictures UK.
Robert filmed the TG4/BSÉ/BCI drama series NA CLOIGNE (The Heads) in 2009. It was nominated for six IFTA awards including Best Television of Director.
In 2007/8 he completed the series SEACHT (Seven) and the highly successful RASAÍ NA GAILLIMHE (The Galway Races) for TG4,BSÉ &BCI. He was nominated for an IFTA as Best Television Director.
In 2006 he filmed the feature length adaptation of CRÉ NA CILLE (Graveyard Clay) and was nominated for the Jury Prize at the Shanghai International Film Festival in 2007. The film was nominated for four IFTA awards in 2008 including Best Film Director and Best Actress.
Between 2005 and 2007 he directed six episodes of the RTE One series, THE CLINIC and a further three episodes of the Network Two drama series LEGEND.
In 2004 he wrote and directed CINEGAEL PARADISO, which won Best Feature Documentary at the Galway Film Fleadh 2004, the Boston Irish Film Festival 2004 and the top award at The Celtic Film and Television Awards 2005.
Robert directed the feature DEAD BODIES with Andrew Scott and Kelly Reilly in 2003. The film took three IFTA awards including Best Actor, Sound and Editing and was nominated for Best Film, Script and Director. It also received Audience prize at Luxembourg International Film Festival Cinenygma.
Prior to this, Robert was an Assistant Director to Neil Jordan, Jim Sheridan, Michael Winterbottom, David Mamet, Stephen Frears and many others. Click Here for Robert Quinn's Website.