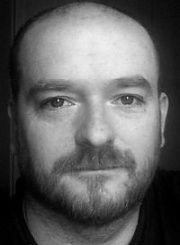 Michael Creagh was nominated for an Academy Award in 2011 for his short film THE CRUSH.
Since that time he has been developing several Film and TV projects.
He is attached to direct a remake of BREWSTER'S MILLIONS with American production company Nasser Entertainment.
Feature projects that he has written include RELLO, a comedy drama about a homeless man who falls in love with an opera singer; THE BLITZ BURGLAR, a drama set in war time Belfast and BOMB, a low budget feature that follows the exploits of a young Republican bomb-maker. Michael hopes to make this his feature debut, utilising limited locations and a minimal crew.
For TV, he has written a serial comedy called ROOMIES and is seeking interest for WOLF TOWN, a children's fantasy drama set in Ireland and HARMONY CLOSE, a drama serial in post-Troubles Belfast.
Additionally, in the coming months and to coincide with the Easter Rising Centenary, Michael will be writing and directing a suite of web films called SHOOTING THE COUNTESS. These 5 minute 'talking head' films will depict Countess Markievicz as she poses for the famous photographs that memorialised her.
Michael lives and works in Dublin.