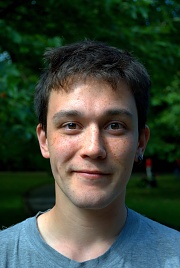 Dylan Coburn Gray is a writer and performance poet based in Dublin. His first plays were written for Dublin Youth Theatre; And Then He Was All in 2010 and Tarot in 2011, the first of which is available through NAYD's Playshare programme.
His play Boys and Girls premiered as part of Dublin Fringe 2013, winning the Fishamble Best New Writing Award. It was also nominated for the Stewart Parker Trust Award, and for the Best Theatre Script Award at the Irish Writers' Guild Awards (Zebbies).
As an actor, he has toured extensively with Brokentalkers' The Blue Boy.
Credits as a sound designer include The Rabbit Hole, by Louise Lewis, and TELL, as part of Theatremachine Vol. 3.