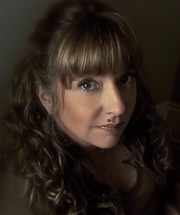 Multi-Award winning screenwriter and director Candida Brady's first narrative feature film Urban premiered at the Leeds International Film Festival in November 2015. (see trailer below). Starring The Hobbit's Richard Armitage and American Odyssey's Anna Friel and Neil Morrissey it tells the true story of 'Urban' a child living on the margins of society in a shed in Leeds in the mid 90's. It was adapted from the Orwell nominated best selling memoir Urban Grimshaw and the Shed Crew by Bernard Hare.
Candida is currently working on her new feature film The Lady of Sing Sing, adapted from Idanna Pucci's critically acclaimed true story The Trials of Maria Barbella. Set in New York and Italy, it tells the story of an Italian immigrant, Maria Barbella, who became the first woman condemned to death on the electric chair. She is also working on a political thriller based on another true story set in Ireland, Russia and the UK.
Before that Candida has worked with her partner Producer/Director and cameraman Titus Ogilvy for over fifteen years. Together the pair have been responsible for hundreds of hours of television.
Candida's first solo documentary feature film as writer/director Trashed, starred Jeremy Irons and was selected officially for the 2012 Cannes Film Festival where she was nominated for the Camera d'Or. Since then Trashed has won ten international film festival awards including the Special Jury Prize at Tokyo International Film Festival and the Green Film Festival. It continues to be shown at film festivals around the world. Candida worked closely with composer Vangelis, who wrote and performed the film's score. Click here for more info about Trashed.
An earlier work, Madam and The Dying Swan, which she wrote and co-directed with Titus, tells the story of Dame Ninette de Valois, the founder of the Royal Ballet, also premiered at the BFI in 2012.
TRAILERS:
Urban and the Shed Crew

Trashed

Click for Madam and the Dying Swan trailer