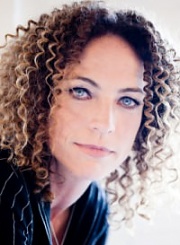 Antoinette Beumer is a multi-award winning Dutch director with over twenty years experience across film, television, documentary and commercials.
Her most recent feature is RENDEZ VOUS. Her last, SOOF, was a massive commercial success at the Dutch box office.
Her 2012 film JACKIE stars Holly Hunter and Carice and Jelka van Houten and it premiered internationally at Toronto International Film Festival. In the Netherlands, it won the Golden Film Award, a prestigious prize awarded to a film having performed exceptionally well at the box office. Her 2010 feature LOFT won the Golden and Platinum Film Awards. As did her other 2010 success THE HAPPY HOUSEWIFE, which also won a Golden Calf for best actress, Carice van Houten.
Antoinette's most recent TV successes are IN THERAPIE and WILLEMSPARK among others.
She also directed SEE YOU IN VEGAS a documentary about illusionist Hans Klok.
RENDEZ VOUS – Official Trailer
JACKIE – Official Trailer