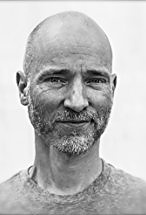 Aku Louhimies is an award-winning director and screenwriter. Over the last decade his highly acclaimed, commercially successful films have established him as one of the most preeminent directors of Scandinavian cinema today.
Aku's most recent feature film UNKNOWN SOLDIER is the biggest grossing Finnish film of all time (over 1M viewers, $16M box office) and has been nominated for 10 Jussi Awards (Finnish Film Awards) in 2018.
He recently directed REBELLION, a five-part historical drama for RTE, produced by Element Pictures and Touchpaper Television.
Other feature films include LOVERS AND LEAVERS (2002), FROZEN LAND (2005), MAN EXPOSED (2006) and TEARS OF APRIL (2008). Louhimies has been nominated for, and won, numerous Jussi Awards (Finnish Film Awards) for both his writing and direction.
Alongside UNKNOWN SOLDIER, he was recently nominated for his powerful, multi-narrative drama NAKED HARBOUR (2012) and also for his hard-hitting crime-drama 8-BALL, which enjoyed both critical and box-office success. He has also directed the multiple award-winning television series FRAGMENTS (2003) among other television projects.
In 2004, Aku was elected Director of the Year by the Association of Finnish Film Directors. He is currently serving as the head of the Finnish Directors Guild.
Aku attended school in the United Sates, graduating from Billings West High School in Montana before returning to Finland to study history at the University of Helsinki, and film directing at Aalto University. He is currently lecturing in the school as part of their PhD programme.
He is fluent in English, Finnish, Swedish, and Spanish.
www.akulouhimies.com
UNKNOWN SOLDIER – Official Trailer
NAKED HARBOUR – Official Trailer