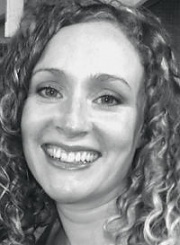 Sinéad McKenna is one of Ireland's most prolific, respected and in-demand lighting designers. Her most recent theatre designs include The Wake at The Abbey Theatre and Prodijig for the Cork Opera House.
She is currently designing a one-off live TV special on Grace Jones called Grace Jones: The Musical Of My Life.
Other recent designs for theatre include Othello, Aristocrats, Quietly, The Plough and the Stars (2010 and 2012), Alice in Funderland, 16 Possible Glimpses, The Burial at Thebes, Howie the Rookie and Finders Keepers (The Abbey), Juno and the Paycock, The Importance of Being Earnest, A Month in the Country, The Gigli Concert, The Mariner, The Price, An Ideal Husband and Private Lives (Gate Theatre), Richard III and Uncle Vanya (West Yorkshire Playhouse), Howie the Rookie, Best Lighting Design Irish Times Theatre Awards,Greener, October, Last Days of the Celtic Tiger and Blackbird (Landmark Productions) and New Electric Ballroom (Druid Theatre Company/international tour).
Other work includes Embodied(GPO/Dublin Dance Festival 2016), The Wolf and Peter, Agnes, Pageant and Swept (CoisCéim Dance Theatre), Dubliners (The Corn Exchange), Famished Castle, Travesties, The Importance of Being Earnest and Improbable Frequency, New York Drama Desk Best Lighting Design for a Musical nomination 2009, The Parker Project, Life is a Dream, Attempts on her Life and Dream of Autumn (Rough Magic Theatre Company), A Skull in Connemara, Faith Healer and Doubt(Decadent Theatre), Elevator (Thisispopbaby), Best Man (Everyman Productions), Nivelli's War(Cahoots), The Making of 'Tis Pity She's a Whore, The Lulu House and Medea (Siren Productions),Philadelphia, Here I Come! (Longroad) and Macbeth, The Snow Queen and Merry Christmas Betty Ford (Lyric Theatre, Belfast).
Sinéad has worked with most major Irish companies including Second Age, Performance Corporation and Gúna Nua, and has designed for Tommy Tiernan, Des Bishop, Maeve Higgins and Neil Delamere.
Operas include La Traviata (Malmo Opera House), The Rape of Lucretia (Irish Youth Opera), The Magic Flute, The Marriage of Figaro (Opera Theatre Company), A Midsummer Night's Dream (Opera Ireland) and Opera Briefs (The Lir Academy).