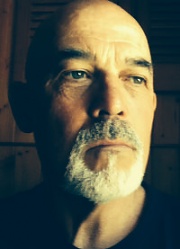 Peter Robertson is an award-winning Cinematographer. He is currently working on historical drama Vikings Series 6. His recent credits include Black Mirror (Black Museum) for Netflix, BBC1 drama Ripper Street, police procedural drama Line of Duty and Peaky Blinders.
Peter's other television credits include Indian Summers, Moone Boy, Clean Break, Amber, Stardust, Donovan, Endeavour, Proof, Inspector George Gently and Charlie.
His feature credits include Song for a Raggy Boy (IFTA Award and Haskell Wexler Award for Best Cinematography), True North, Headwrecker, Bogwoman, Wilderness, Inside I'm Dancing, Garage, Zonad, West is West and The Stag.
Commercials include Aero, Bulmers, Ballygowan, Vodaphone, O2, Carlsberg, and Heineken.
See samples of Peter's work here: