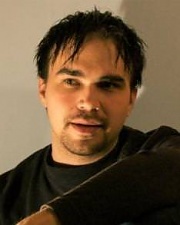 For the second time, Panu has won the prestigious International Film Critics Music Award (IFMCA) for his outstanding composition for TALE OF A LAKE, having previously won for TALE OF A FOREST and is awarded alongside such composers as John Williams, Thomas Newman and Hans Zimmer.
Panu has composed the music to a wide range of films. His first feature, a drama film about a 13-year-old castaway, The Home of Dark Butterflies , earned him a Jussi nomination for Best Music. The film was also Finland's representative to the Nordic Council Film Prize and the Academy Awards. Among other features he has scored are the horror film Sauna (also a Nordic Council Film Prize nominee), the film noir inspired period drama Hella W, the fantasy adventure Dawn of the Dragonslayer and the psychological thriller Body of Water.
A cellist since six years old, Panu Aaltio has grown into the orchestral tradition. He has worked with orchestras all over the world, including recording many of his scores in London. He's equally at home with contemporary electronic music, having been a self-taught computer programmer for as long. Aaltio studied music technology and composition in Sibelius Academy in his native Finland. In 2005 he moved to Los Angeles to study film music at the University of Southern California. After graduating with a Harry Warren Scholarship for Excellence in Film Scoring, he worked on a multitude of LA-based projects, including composing additional music for the Academy Award shortlisted documentary NANKING.
To listen to Panu's work please click here.