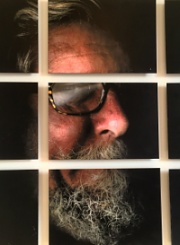 Derek Wallace has worked in the film and television industry for the past 25 years; the last 16 of these have been spent as a Production Designer.
Derek's career as a Production Designer started when renowned film director John Boorman asked him to design "The General" starring Jon Voight and Brendan Gleeson, the film went on to receive critical acclaim.
Derek collaborated with John on three more films, "The Tailor of Panama", "In My Country" and "Two Nudes Bathing". His career has seen him work on a wide and varied collection of feature films and television dramas.
Recently Derek designed "The Secret Scriptures" directed by Jim Sheridan, staring Rooney Mara, Eric Bana and Vanessa Redgrave. John Banville's Booker prize winning novel "The Sea" directed by Stephen Brown. And the feel-good movie "Good Vibrations", which film critic Mark Kermode said was on his top ten films of all time.
Derek has worked on a wide range of projects ranging from science fiction to romance to historic to crime and detective series; Derek is currently working on "Acceptable Risk", a 6-part TV drama set in the World of international Pharmaceutical Companies.
Derek's evocative visual style and flexibility while also ensuring budgetary control ensures that he remains one of the busiest Production Designers in the Industry today.
He is based in Dublin, Ireland.
For further information, Derek's listing on IMDB can be found here.
Derek Wallace's website:
www.derekwallaceproductiondesign.com