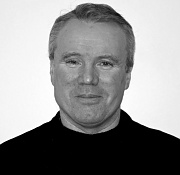 Conor Linehan is a pianist and composer based in Dublin.
He studied piano at the Royal Irish Academy of Music with Therese Fahy and after graduating from Trinity College Dublin with a degree in Music and English, continued his piano studies in London with Professor Peter Feuchtwanger.
He has written scores for film, theatre, dance and radio.
Recent television includes the documentary Dance Emergency for TG4 which is included in the Lincoln Center's Dance on Camera season in New York, February 2016. He scored the documentary DruidShakespeare which aired on RTE 1 in December 2015.
He has also scored animations for the award-winning director Kealan O'Rourke, including Before Sunrise and the short film The Last, featuring the late David Kelly and Flora Montgomery.
His most recent theatre work includes Garry Hynes' DruidShakespeare, Druid Theatre Company (for which he has been nominated for a 2016 Irish Theatre Award). He has also worked with, amongst others, CoisCéim, The Abbey Theatre, The Royal Shakespeare Company, The British National Theatre, The Gate Theatre, The Lyric Theatre Belfast, Liverpool Playhouse, Hampstead Theatre, The Corn Exchange and Siren Productions. He was awarded the 2010 Irish Times Theatre Award (with Ben Delaney) for Best Sound Design for his score for the world premiere production of The Last Days of A Reluctant Tyrant by Tom Murphy. In the same year he was nominated for the Judges' Special Award 'for setting the standard for theatre composition'.
Musicals for children include Sleeping Beauty for the Lyric Theatre, Belfast (2014), Little Wolf's Book Of Badness at the Hampstead Theatre (2008) and The King with Horses Ears (with the RTE Concert Orchestra), RTE Radio 1 (2006).
Conor has recently completed a solo piano commission for the renowned British pianist Joanna MacGregor which she performed on her recent Irish tour. Other performances include a string quartet for the London-based Elysian Quartet and a Concerto for Piano and Jazz Ensemble for Therese Fahy and the RIAM jazz ensemble.
As a pianist he has performed with the National Symphony Orchestra of Ireland, The RTE Concert Orchestra, The Dublin Philharmonic and The Crash Ensemble, amongst others.
He has recorded CDs of German Cabaret music with the singer Eva Meier and recorded the Piano Concerto of the late American composer Don Ray with the Filharmonica Bulgarica and Derek Gleeson on the Albany label. He gave the premiere of Ronan Guilfoyle's Piano Concerto with NSO Ireland.
Conor is on the piano faculty of the Royal Irish Academy of Music and is currently pursuing a Doctorate in Performance in association with Trinity College Dublin.
Listen to samples of Conor's work here:
DruidShakespeare Trailer

Before Sunrise Animation

The Last a film by Steven Benedict

Dance Emergency Trailer

Conor performs Shostakovich's 2nd Piano Concerto 2nd Movement
Dublin Philharmonic Orchestra