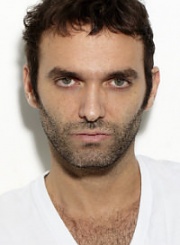 Virgile recently finished filming the role of RIVES in Ian Bonhôte's ALLEYCATS opposite John Hannah, John Lynch and Eleanor Tomlinson.
Virgile Bramly has worked in Film and TV constantly for the past 15 years across Europe.
In his native France Virgile is know for films such as "Point Blank", "Kill Me Please", and "Last Four Songs".
His English speaking credits include "Manderlay" directed by Lars von Trier, "The Line of Beauty" directed by Saul Dibb and "Inception" directed by Christopher Nolan.
Virgile most recently shot the feature film "Picnic in Gaza" directed by up and coming French director Philippe Vartan Khazarian, before this Virgile wrapped on Mads Matthiesen's "The Model" playing the role of 'Marcel'.