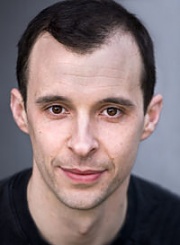 Tom graduated with a degree in Drama Studies at the Samuel Beckett Centre, Trinity College Dublin and continued his training at RADA.
Tom most recently worked on the feature film The Infiltrator opposite Bryan Cranston and on Jim Sheridan's next feature The Secret Scripture.
Tom recently appeared as the role of PJ Mara opposite Aiden Gillen as CJ Haughey in the RTE drama Citizen Charlie based on the life of Charlie Haughey produced by Touchpaper TV/Element Films.
Tom has appeared as the central character Nidge in all four seasons of Love Hate (produced by Octagon Film, written by Stuart Carolan and directed by David Caffrey) winning him both a Best Supporting Actor IFTA in 2010 and a Best Actor IFTA in 2013. Tom recently appeared in his 5th series of the hit RTE Drama Love Hate, a TV mini-series written by Stuart Carolan and directed by David Caffrey.
Tom recently appeared in a remount of an epic one man performance of 'Howie The Rookie' directed and written by Mark O'Rowe which had performed at the Projects Art Centre and Edinburgh Fringe Festival. The show will now appear in Dublin, London and New York. He appeared in a sold out run of 'Our Few and Evil Days', in the Abbey Theatre opposite Ciaran Hinds and Sinead Cusack.
Films include The Tigers Tail opposite Brendan Gleeson directed by John Boorman and Tom appeared as Robert Fowle opposite Maggie Smith, Ann Hathaway and Julie Walters in Becoming Jane directed by Julian Jarrold for Miramax Films.
Theatre credits include The Quare Fellow directed by Kathy Burke (Oxford Stage Company), Translations directed by Sean Holmes (National Theatre, London), The Field directed by Roisin McBrinn (Tricyle Theatre) This Lime Tree Bower directed by Yael Shavit (Young Vic). Tom appeared at the Abbey Theatre, Dublin as Christy Mahon in The Playboy of the Western World which also toured North America. Tom appeared as Lyngstrand in Ibsen's The Lady From The Sea directed by Lucy Bailey at Birmingham Repertory Theatre. Tom appeared as Joseph Surface in The School for Scandal, directed by Jimmy Fay at the Abbey Theatre, as Len in Edward Bond's Saved directed by Jimmy Fay in the Peacock Theatre and as the Dauphin in Henry V directed by Jonathan Munby at the Manchester Royal Exchange for which he was nominated for an Ian Charleston Award.
Radio credits include The Leopard directed by Lucy Bailey (BBC Radio 3).
Tom appeared at the Project Arts Centre Dublin in Howie the Rookie written and directed by Mark O'Rowe (Intermission, Perrier's Bounty, Boy A, Broken) and produced by Landmark Productions in a piece originally written for two actors (Karl Shiels and Aidan Kelly in an award winning piece of theatre in 1999) and re-visited specifically by Mark for Tom to appear as both characters in the play. It played to packed houses in Dublin and at the Edinburgh Festival in 2013 to rave reviews in Ireland and the UK.
Tom appeared as Vassily Vasilyevitch Solyony in David Leveaux's acclaimed production of Brian Friel's adaptation of Three Sisters at the Abbey theatre. Tom appeared in the title role of The Resistable Rise of Atruro Ui directed by Jimmy Fay at the Abbey Theatre, Dublin for which he has won the Best Actor Award in the Irish Times Theatre Awards 2009. Tom has since appeared as Bob Acres in Patrick Mason's hugely popular production of Sheridan's The Rivals at the Abbey Theatre, Dublin and as Frank Lubey in All My Sons with David Suchet and Zoe Wannamaker directed by Howard Davies in the West End. Tom recently appeared on stage as Jerry Devine in Juno and The Peacock directed by Howard Davies with Ciaran Hinds and Sinead Cusack for the Abbey Theatre, Dublin and Royal National Theatre, London. In the UK Tom most recently appeared in Howard Brenton's 55 Days directed by Howard Davies at the Hampstead Theatre, London.
Tom is represented in the UK by Lou Coulson Associates, contact Lou Coulson telephone 0044 207 734 9633
Tom is represented in the US by Gersh Agency, contact Jason Gutman