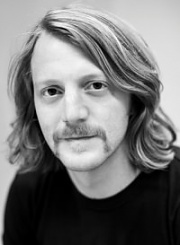 The following files are available for download by logged-in customers.

Shane O'Brien - Lisa Richards CV - July 2012 (2).pdf
[CV, 148KB]
If you already have access details please
log in now

Need access? - Contact us to arrange password access
Shane is better known as one third of the award-winning Dead Cat Bounce, which formed in 2008 and since then has toured relentlessly becoming one of the most exciting live comedy acts in the world.
Shane graduated from Trinity College in 2005, having spent the bulk of his time in Players Theatre rather than lecture theatres. He was involved in the writing, directing, producing and performing of about 25 plays during his time in University.
Dead Cat Bounce came together and performed their first show in Project Arts Centre in 2008. They were offered a development deal by RTÉ almost immediately which lead to a pilot sketch show in 2009 (Project Haha) and a full time career as a writer and comedian.
Since then Shane has performed with Dead Cat Bounce at most of the world's major comedy and arts festivals (the Montreal Just for Laughs Festival, Edinburgh Festival Fringe, Kilkenny Cat Laughs, New Zealand International Comedy Festival, Adelaide Fringe, Melbourne International Comedy Festival and the Sydney Comedy Festival) on some of the most prestigious stages in the world (the Sydney Opera House, the Hammersmith Apollo, the St Denis in Montreal, the Palais Theatre in Melbourne, Vicar Street and the Olympia in Dublin).
He has appeared on TV shows in Ireland, the UK, Canada, Australia and New Zealand. The most notable was the "Rugby" video on Republic of Telly (RTE) which went on to become one of the most watched internet videos of 2011, a series of online shorts for BBC Comedy, and a number of huge comedy galas on BBC3, Channel 4.
Most recently Shane has finished working on "Discoverdale" (Welded Tandem Picture Company and 2Entertain) a feature film he co-wrote and stars in along with the other members of Dead Cat Bounce. He is also in the process of writing a further feature for Blinder Films and the Irish Film Board.