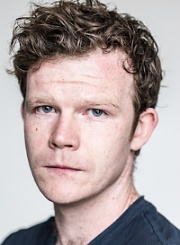 *to download videos, click play, then click the arrow on the upper right corner of the screen
Most recently, Seamus completed filming on BBC's 'My Mother and Other Strangers', directed by Adrian Shergold – playing the role of Davey Hanlon.
Seamus is a graduate of Queen's University, Belfast. Immediately after graduating he was cast in BBC NI's drama '6 Degrees', playing Gary Meadows for three seasons.
Since then he has been working consistently with Northern Ireland Screen in various critically acclaimed short films such as 'Dinosaurs' and 'The Captors' (Six Mill Hill Productions), and 'Dust' (Northern Ireland Screen). He also worked with Oscar winning filmmaker Oorlagh George on 'Off Sides', a short film / performance installation.
On stage, Seamus most recently worked with Brassneck Theatre Company in a sell out run of 'Che Guevara's Night off', soon after selling out a production of Owen McCafferty's 'Mojo Mickybo' (Bedlam Theatre). He has worked extensively with other theatre companies such as Tinderbox on Jimmy McAleavey's 'Unhome', as well as Kabosh Theatre ('100 Years and Counting') and Green Room Productions in a one man show of 'Faustus'.