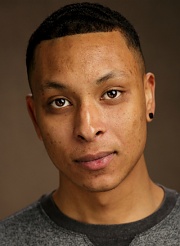 Ryan will next be seen on screen in Kissing Candice, written and directed by Aoife McCardle, due for release in Irish cinemas on the 22nd of June.
Ryan recently shot a prominent role on the Irish feature film Michael Inside, directed by Frank Berry (who previously directed I Used to Live Here), which premiered at the Galway Film Festival and won the Best Feature Award there in 2017. Ryan appeared as a supporting role, Cobbie, in the feature film Cardboard Gangsters, produced by Five Knight Films, directed by Mark O Connor which premiered at the Galway Film Fleadh in 2016.
Ryan is also an accomplished rapper, part of a successful Dublin Rap group called 5th Element, playing live shows and having appeared on Fm104, News Talk and RTE TV & RADIO – you can find out more about them here.