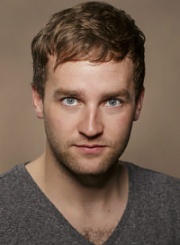 *to download videos, click play, then click the arrow on the upper right corner of the screen
A Dublin native, Killian's acting interest stems from his time at the Independent Theatre Workshop which led to him becoming a recent graduate of the full-time Professional Actor Training course at the Gaiety School of Acting 2015.
Killian recently appeared in The Boys at Smock Alley Theatre, and in Christmas Carol at the same theatre. He played the part of Horace in Mollier's School for Wives at the New Theatre and Mel/Davey/Ogma in Philip Doherty's The Full Moon Hotel at Smock Alley 1662. He most recently appeared in the New Theatre once again under the direction of Anthony Fox in the very successful production Lockdown.
Recent film work includes Michael Gray in Mother (post-production), a short by Brick by Stone Productions, Ciaran in Who's Who, a Viko Nicki short with Welcome Home Pictures, and Hugo in Death of a Superhero directed by Ian Fitzgibbon.