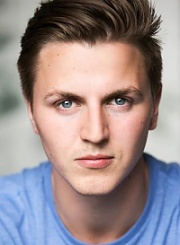 Jay has recently played the role of Ron in SURROGATE PARTNER THERAPY, directed by Mateo Guez for the new online platform Blackpills created by Luc Besson.
Jay graduated from LAMDA in July 2016.
Roles at LAMDA include:
Perchik in FIDDLER ON THE ROOF, Macduff in MACBETH, Carlson in OF MICE AND MEN, Feste in TWELFTH NIGHT, Mikhail Mikhailovich in IVANOV and Sir Sampson Legend in LOVE FOR LOVE.