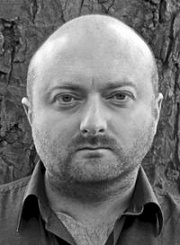 *to download videos, click play, then click the arrow on the upper right corner of the screen
Biography – David studied drama at the Samuel Beckett Centre, Trinity College Dublin. For the Abbey and Peacock Theatres his appearances include The Hunt For Red Willie, At Swim Two Birds, Lolita , Henry IV (Part One) and Observe the Sons of Ulster Marching Towards the Somme for the Dublin Theatre Festival 2004. Other theatre work includes; Midsummer Nights Dream (Barabbas), Playboy of the Western World (Druid Theatre Company), Mud (Corn Exchange) Eccentricities of a Nightingale (Gate), The Misanthrope (Gate), Hamlet (Second Age), Fileach an Fin and A Midsummers Night Dream (Iomha Ildanach), Julius Caesar, The Revenger's Tragedy, Measure For Measure, The Spanish Tragedy, Coriolanus and The White Devil (Loose Canon Theatre Company), Five, Carshow, The Seagull (The Corn Exchange), Borrowed Robes, Carolan's Farewell, Pigtown (Island Theatre Company), Alone It Stands (Yew Theatre Company), Conversation With a Cupboard Man (Semper Fi) and Diarmuid and Grainne and Studs (Passion Machine) and Jack and the Beanstalk (Gaiety). David was nominated for Best Supporting Actor in the 2000 Irish Times/ESB Theatre Awards for his performance in The Hunt For Red Willie (Peacock) and was awarded Best Actor in the 2001 Fringe Festival for his performance in Scenes From A Watercooler (Guna Nua Theatre Company). Film and television work includes Running to Stand Still, Six Shooter (which won the Oscar for Best Live Action Short in 2006), Laws of Attraction, The Account, Bachelor's Walk, Stew, Spin the Bottle, Rebel Heart (BBC), An Everlasting Piece (Dreamworks) and __Bloody Sunday. David appeared as Little Monk in Galileo for Rough Magic Theatre Company, in Trad for the Galway Arts Festival which transferred to the Dublin Theatre Festival and Edinburgh International Festival and as Harvey Duff in The Shaughran at the Albery Theatre, London. David re-appeared in Trad at the Adelaide Festival, Australia and at the Bush Theatre, London. David appeared in The Importance of Being Earnest at the Abbey Theatre and most recently appeared there as Sir Benjamin Backbite in The School for Scandal, directed by Jimmy Fay. David recently appeared in Calypso Theatre Company's production Talking To Terrorists and in the title role of Corcadorca's production of Woyzeck in Cork for the Midsummer's Festival 2007. David recently appeared in the co-leading role of Bonad in John Carney's latest feature film Zonad for Element Films released in Ireland in 2010, is very recently appeared in a featured role in Kiri Skogland's feature film 50 Dead Men Walking and has appeared as Malcolm in Element Films production of No Laughing Matter written by Stuart Carolan and Barry Murphy for RTE which was nominated for an IFTA for Best Television Drama in 2009.
David appeared as JohnnyPateenMike in Martin McDonagh's The Cripple of Inishmaan directed by Garry Hynes for Druid Theatre Company at the Atlantic Theater, New York for which he was awarded the Outer Critics Circle Award for Outstanding Featured Actor (2009) and for which he was been nominated for a Drama League of America Distinguished Performance Award in 2009.
David has appeared in two seasons as Lawrence in Trivia, a new comedy drama written by Damien Owens and directed by Tom Hall for Grand Pictures and RTE for which he was nominated in the Best Actor category at the Monte Carlo Television Festival 2011. He appeared in The Runway, directed by Ian Power for Fastnet Films, in Grabbers opposite Richard Coyle and Russell Tovey for Samson Films and opposite Dom Cheadle and Brendan Gleeson in The Guard, directed by John McDonagh for Element Films. David also appeared in Titanic: Blood and Steel directed by Ciaran Donnelly for the D'Angelis Group (DAP) and in Keith Lemon The Movie. David recently appeared in the recurring role of Svein in Vikings (History/MGM) opposite Gabriel Byrne. He most recently appeared as Tony Lumpkin in the Abbey Theatre's production of She Stoops to Conquer directed by Conall Morrisson and is currently appearing in _Midsummer Nights Dream _directed by Gavin Quinn also at the Abbey Theatre, Dublin.
---
Voiceover sample 1
| | |
| --- | --- |
| Listen: | |
| Download: | |
---
Voiceover sample 2
| | |
| --- | --- |
| Listen: | |
| Download: | |