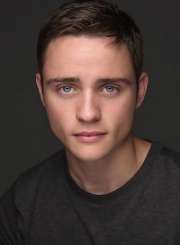 *to download videos, click play, then click the arrow on the upper right corner of the screen
Darren has just completed filming the recurring role of Aethelred in Season 5 of Vikings (History/MGM), due for transmission later in 2017.
Darren Cahill, studied in The Irish Film Academy in 2014/2015. As soon as he graduated he landed the recurring role of Davey Webb in TV3s IFTA award winning series Red Rock.