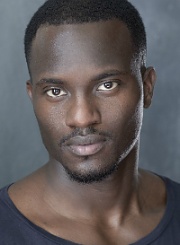 *to download videos, click play, then click the arrow on the upper right corner of the screen
Antony's credits include ABC's OF KINGS AND PROPHETS, Universal's THE HUNTSMAN, Jim Sherdian's SECRET SCRIPTURE, Marvel's AVENGERS: AGE OF ULTRON and David Yates' THE LEGEND OF TARZAN.
Other credits include HONEYTRAP for Fierce Productions, directed by Rebecca Johnson and the short films THE PERFECT HUMAN and MADLYIN LOVE.
Antony trained at the National Youth Theatre.