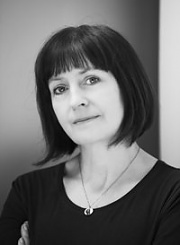 The following files are available for download by logged-in customers.

Brennan, JaneNV10.pdf
[CV, 301KB]
If you already have access details please
log in now

Need access? - Contact us to arrange password access
Jane Brennan Material

*to download videos, click play, then click the arrow on the upper right corner of the screen
Recent film and television work includes the Academy Award nominated and BAFTA winning feature film BROOKLYN (Wildgaze/Lionsgate),as Mary Lacey,directed by John Crowley, ( IFTA award for Best Supporting Actress in 2016). Pauline in the award winning BBC2 Feature NW, directed by Saul Dibb, Margaret Pearse in TRIAL OF THE CENTURY directed by Maurice Sweeney(TV3) and Gemma in PAULA by Conor McPherson, directed by Alex Holmes (BBC), due for transmission in 2017.
Other film and Television work includes: INTERMISSION (Parallel Films) PERRIER'S BOUNTY (Parallel Films), DEATH OF A SUPERHERO Bavaria Pictures/Grand Pictures), STUDs (PaulMercier)
SINGLE HANDED 2 ,STOLEN CHILD (RTE), Lady Margaret Bryan in 3 out of 4 series of THE TUDORS, LOVE/HATE (RTE), FAIR CITY, THE CLINIC (RTE), BLACK DAY AT BLACKROCK, (RTE), WILD DECEMBERS, (RTE) BENEDICT ARNOLD:A Question of Honor,(A and E networks)
Jane has appeared with all major Irish theatre companies in a diverse range of roles including, at The Abbey; Elizabeth Proctor in THE CRUCIBLE, May in FOOTFALLS, Widow Quinn in THE PLAYBOY OF THE WESTERN WORLD,Constance in THE SECRET FALL OF CONSTANCE WILDE (which toured to the Melbourne Festival and The Barbican).Vera in THE WAKE (also Edinburgh Festival) Joan in SAINT JOAN, Mary in BAILEGANGAIRE and Monica Murray in BY THE BOG OF CATS.
She received an Irish Times Best Actress nomination for her role as Mary in THE HOUSE and the Irish Times Best Actress Award as Alice in ALICE TRILOGY , written and directed by Tom Murphy(2007).
Roles at The Gate include Jane in JANE EYRE, ELIZA in Pygmalion (Harvey's Award nomination Best Actress) and Mouth in NOT I at the Lincoln Centre, New York, as part of the Gate's Beckett Festival.
Her many roles with Druid Theatre Company include, Albert in THE SINGULAR LIFE OF ALBERT NOBBS and Maureen in THE BEAUTY QUEEN OF LEENANE (also Royal Court at The Duke of Yorks, London).
With Rough Magic she has appeared in DIGGING FOR FIRE (also at The Bush theatre, London) and THE SUGAR WIFE (also at the Soho Theatre, LONDON).
She played the title role in ELECTRA adapted and directed by Frank McGuinness and Claire in BOSTON MARRIAGE for b*spoke Theatre Company and received an Irish Times award nomination for her role as Genevieve Abbie Morgan's SPLENDOUR for RAW Productions at the Project.
She has performed many times on radio, most recently reading Charlotte Bronte's JANE EYRE for RTE 'S The Book on One.
---
Voiceover sample 1
| | |
| --- | --- |
| Listen: | |
| Download: | |
---
Voiceover sample 2
| | |
| --- | --- |
| Listen: | |
| Download: | |