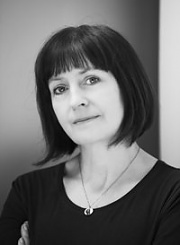 The following files are available for download by logged-in customers.

Brennan, JaneNV10.pdf
[CV, 301KB]
If you already have access details please
log in now

Need access? - Contact us to arrange password access
Jane Brennan Material

*to download videos, click play, then click the arrow on the upper right corner of the screen
Upcoming: Jane will next be seen in Paula by Conor McPherson, directed by Alex Holmes (BBC), due for transmission in 2017.
Jane was recently seen in the Academy Award nominated and BAFTA winning feature film Brooklyn, directed by John Crowley for which she received IFTA award for Best Supporting Actress in 2016. Other recent Film/TV credits include NW (Saul Dibb – BBC2), Trial of the Century (Maurice Sweeney – TV3), Intermission (Parallel Films), Love/Hate and Fair City(RTE).
Jane has played leading roles with all of the major Irish theatre companies, recently including By the Bog of Cats (The Abbey). She received an Irish Times Best Actress nomination for her role as Mary in The House and the Irish Times Best Actress Award for her role as Alice in Alicetrilogy, written and directed by Tom Murphy (2007). Other credits include Pygmalion (The Gate – Harvey's Award Nomination Best Actress) and Not I at the Lincoln Centre, New York, as part of the Gate's Beckett Festival and Splendour (RAW Productions at the Project – Irish Times Best Actress Nomination).
She has performed many times on radio, most recently reading Charlotte Bronte's Jane Eyre for RTE 'S The Book on One.
---
Voiceover sample 1
| | |
| --- | --- |
| Listen: | |
| Download: | |
---
Voiceover sample 2
| | |
| --- | --- |
| Listen: | |
| Download: | |