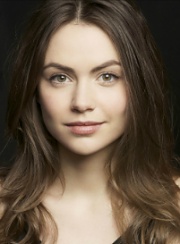 Imogen has recently graduated from The Oxford School of Drama, where she has appeared as, Carol in TIME AND THE CONWAYS, Daphne in FLASHES, Escalus in MEASURE FOR MEASURE and Juliet in ROMEO AND JULIET.
Imogen appeared in two Episodes of ITV's D.C.I BANKS playing the role of Ellie.
Previously, Imogen studied Drama at The University of Bristol.